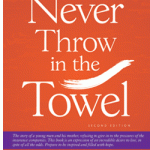 Author Linda J. McCoy, is the co-author of the inspirational novel, I Heard a Voice Say, "Never Throw in the Towel" and author of Prayers That Matter.
Ms. McCoy is also the founder of 5 Loaves of Bread Ministries, whose mission is to educate and empower others in how to care for their love ones with catastrophic injuries or long-term illnesses. This mission also provides resources to deal with the legal matters associated with caring for your love ones.
Ms. McCoy is a gifted an anointed speaker who travels throughout the U.S. sharing her story of providing hope for healing and encouraging others to "never throw in the towel". She has appeared on WATC TV 57's show Atlanta Live and has been the featured speaker at numerous schools, churches, and nonprofit organizations.
Listen Here