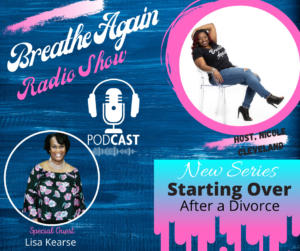 No one gets married to get divorced.
We get married, start families and dream of growing old together.
Along the way life happens. People fall out of love, they grow apart and sometimes
abuse raises it's ugly head.
Listen as Lisa Kearse shares her victorious testimony of marriage, overcoming abuse, ministry and divorce.
Listen to the full episode !
Instagram – https://www.instagram.com/lisa_kearse113/
Facebook – https://www.facebook.com/crownoflife3