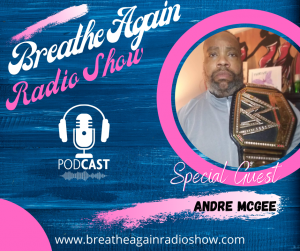 It's a miracle my guest is alive today. Andre McGee was in the hospital for six weeks battling this dreadful virus.  Unable to see his family, it was just him, the hospital staff and God. At one point, he didn't think he'd make it.
Today, he is grateful to be here to tell the story.
Listen to the entire episode!