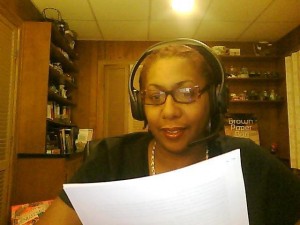 On December 28, Breathe Again Magazine hosted the Aspiring Writers Workshop in Richmond, Virginia.
Venus Mason Theus, author of Brown Paper Bag facilitated the workshop via Skype. Praise God for technology. We originally scheduled Venus to conduct the class in person, but due to sickness in her family, she was unable to make it from Detroit. As opposed to cancelling the event, we pressed on and made it work.
In the class the attendees were taught about authorpreneurship, marketing, self-publishing vs traditional publishing, non-fiction vs fiction, styles of writing, the importance of public speaking and so much more.
The attendees left the workshop empowered to start and /or complete their future bestseller.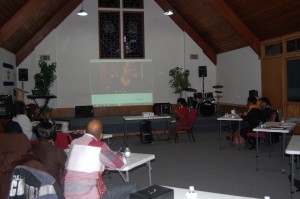 Read what others are saying about the Aspiring Writers  Workshop:
"Last night (12/28/2012) was priceless! I am so glad I was able to attend the Aspiring Writers Workshop. The information was second to none, in terms of the quality, timeliness and encouragement. We all left with the charge to "get that book written in 2013."
Shirley T. Burke
A huge thank you to Venus Mason Theus and Agape International Ministries Worldwide.
Stay tuned for the next upcoming Breathe Again Writers Workshop scheduled in February 2013.
Purchase Brown Paper Bag by Venus Mason Theus today
Read on your Kindle
Brown Paper Bag, a novel