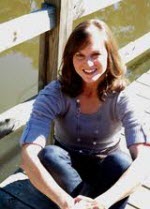 What is the Encouragement Campaign?
It is 21 days of Hope, Inspiration & Solutions, just like the mission of our weekly radio show.
Many people don't know where to turn in the midst of their storm. We tell them to read the Bible, and that's what they need to do, but where do they go in the Bible? I can remember when I would go to the bible and it was just words. I didn't know where to go nor what story or scriptures to read. It was just "Thou, Art ,begat, Mennonites," and many other words I didn't understand nor could pronounce. ~ Nicole Cleveland, Founder of Breathe Again Magazine
For 21 days you will hear from men and women of faith that have gone from victim to VICTORIOUS !
They will share how they survived and what encouraged them to keep going.
Click here to receive the 21 day series  in your inbox.

Scripture: Romans 8:28 "All things work for the good of those who love the Lord and are called according to His purposes."
There is not one hurt we experience that God does not see, not one. There is not one time when tears don't stream down His face, as He sees his children broken-hearted. But we know that all things – every hurt, brokenness, abuse, financial sorrow, or parenting woe – will one day be used for His glory.
My journey through homelessness, severe abuse, multiple teen pregnancies, and poverty left be hopeless for a season. But the Word of God restored my strength. His word is true. It restores, refreshes, and rejuvenates. I am thankful for every part of my story, because it has afforded me the opportunity to minister to thousands who know that only God could have redeemed this once broken soul.
Encouragement: God's word is true and it doesn't matter how you feel. Your feelings are temporary. He will restore you and mount you up on wings like eagles one day. He mourns with you. He aches in your sorrow. But each valley you endure will develop for you a testimony for which only our Heavenly Father can take credit!
by: Jennifer Maggio
CEO/Founder
The Life of a Single Mom Ministries
Website:  www.thelifeofasinglemom.com