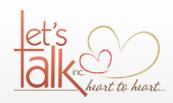 Welcome to Let's Talk Inc. We are a non-profit organization providing services to aid and educate the women and youth of our communities. We're here to listen to you.  Don't forget to check our events and list of programs. Feel free to contact us with any questions or concerns.
We welcome your support! Your aid will allow us to continue empowering individuals and improving our communities. We are currently requesting support in the following areas:
• Financial contributions
• Fund development
• Marketing & Public relations
• Mentoring
• Information Technology
Let's Talk Inc. is a community based 501 (c) 3 non-profit organization based in Virginia Beach, VA. We offer programs and services throughout Hampton Roads and Western Tidewater. Let's Talk Inc. is a certified program of competency and creative skills enhancement. The commitment of Let's Talk Inc. is to assist individuals in recovering their sense of self while developing a sense of integrity and enhanced self esteem through creative pursuits.