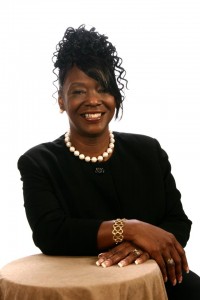 What is the Encouragement Campaign?
It is 21 days of Hope, Inspiration & Solutions, just like the mission of our weekly radio show.
Many people don't know where to turn in the midst of their storm. We tell them to read the Bible, and that's what they need to do, but where do they go in the Bible? I can remember when I would go to the bible and it was just words. I didn't know where to go nor what story or scriptures to read. It was just "Thou, Art ,begat, Mennonites," and many other words I didn't understand nor could pronounce. ~ Nicole Cleveland, Founder of Breathe Again Magazine
For 21 days you will hear from men and women of faith that have gone from victim to VICTORIOUS !
They will share how they survived and what encouraged them to keep going.
Click here to receive the 21 day series  in your inbox.

Scripture: Isaiah 43:19 – "Behold, I will do a new thing; now it shall spring forth, shall ye not know it? I will even make a way in the wilderness and rivers in the dessert."
"Right Now Blessing"
Are you stuck in your problem or bad situation?
Do you feel there is no way out?
Do you need a "right now blessing?
I know how you feel. I felt that same way before I discovered this powerful word from the Lord.
Twelve years ago I was stuck in a bad marriage that lead to separation and "near divorce." I faced more pain and hurt then I ever could've imagined. Through that situation I learned to let go and let God. As soon as I let go God stepped in and did a Right Now Blessing for me and I know he will do the same for you. He will do it right where you are!
Read and re-read Isaiah 43:19 and discover how God has power to do the impossible in the middle of a horrible thing! No matter how messed up things might be, God can do something so great for you. I'm now on my way to 23 years of marriage!
Encouragement: Is God waiting for you to let go so that he can give you a Right Now Blessing? Many times that is the case. See, God has already planned a way of success for you but your plans and the enemy's plans are stopping His plans from manifesting in your life.
So, just remember let go of your storm and grab hold of his blessing. He wants to do it right now. Will you let go right now? I sure hope so! Remember, God has a "Right Now Blessing" waiting for you!
by: Lilisa J. Williams, Coach
Performance Strategies Unlimited, Inc.
Website: www.release-your-power.com