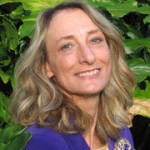 Ginger resides in Clearwater,Florida.
Her hobbies include singing, playing piano, crafting, pencil drawing, cooking & baking, and pulling weeds, LOL.
Reason for joining network:
To connect with like-minded business owners; people who want to learn and grow as entrepreneurs.
Bio:
Ginger Carter-Marks has been entrepreneurial centered for over thirty years. Her career as a businessperson began in 1978 with the founding of Alpha-Omega Hair Transplant Clinic. This venture produced a multi-million dollar surgical facility. Following that experience Virginia became licensed as a Financial Advisor in the state of Florida under Waddell and Reed Financial Services during
which time she continued to offer her services as a copy editor and designer. Since 1998, Mrs. Marks has operated her sole-proprietorship, DocUmeant, a writing and design firm that has expanded to include DocUmeant Designs, Nibroc Marketing Solutions and the Authors ADVANTAGE. She is an internationally known designer with clients throughout the United States and Europe, including Germany and Switzerland.
She assists authors, both traditionally published and self-published, with cover design, copyediting, book layout, and the publishing process. Some of the books that she has been a major part of developing include books that have been featured on televised news and in the New York Times newspaper. Further, Ginger is a published author, under the penname Ginger Marks, with several books to her credit including her third edition, for print publication, "Presentational Skills for the Next Generation," currently in the editing
process. Pre-order today.
About Your Business:
I offer custom graphic design at pre-fab pricing; for print, digital & e-Book publishing assistance; business stationary & marketing designs, PowerPoint presentational design, copy editing, web page design, maintenance & reviews, and much more. Visit my websites at www.DocUmeant.net and www.DocUmeantDesigns.com for further information.
Who do you want to connect with:
Doc-U-meant, We Make You Look GOOD!
Are you looking for distinctively fresh, clean, attention getting copy and designs? Let DocUmeant create the dazzling new look you need to get your message noticed not just seen. Presentations, Book & eBooks covers, layout & editing, 3-D covers, logos, buttons, banners, mastheads, card covers, web pages all created to reflect U. Let us create the Doc-U-Meant!
Is your website & copy on the mark or just run of the mill? Website reviews at affordable prices. Act now before you loose any more potential sales. Contact me if your desire is to skyrocket your business success today. www.DocUmeant.net – www.DocUmeantdesigns.com