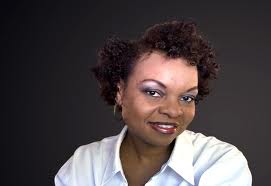 Paulette Harper Johnson resides in North Port, Florida
Her hobbies include reading, playing cards and writing
Bio:
Paulette Harper Johnson, an award winning author, writing coach, and speaker which  seeks to inspire women from all walks of life. As an inspirational and motivational speaker, Paulette's desire is to empower, influence and cultivate women to move forward while dealing with issues that hinder women from becoming all they are created to be. Her topics are biblically sound and pertinent to the needs of today's women.
Paulette is the author of Completely Whole, That Was Then, This is Now and the Write Now Author's Manual.
Business Info:
Paulette Harper Johnson is the owner of Write Now Lit Virtual Book Tours.  She has a passion to help Christian authors gain the exposure needed to increase book sales. WNL works with both traditional published  and self-published authors .
WNL Book Tours creates buzz for books and increases the publicity authors need though bloggers and radio interviews.
Who do you want to connect with?
Authors, writers, entrepreneurs
Visit her online at www.wnlbooktours.com
Click here to see how you can be featured on this page!