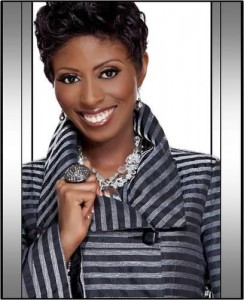 What is the Encouragement Campaign?
It is 21 days of Hope, Inspiration & Solutions, just like the mission of our weekly radio show.
Many people don't know where to turn in the midst of their storm. We tell them to read the Bible, and that's what they need to do, but where do they go in the Bible? I can remember when I would go to the bible and it was just words. I didn't know where to go nor what story or scriptures to read. It was just "Thou, Art ,begat, Mennonites," and many other words I didn't understand nor could pronounce. ~ Nicole Cleveland, Founder of Breathe Again Magazine
For 21 days you will hear from men and women of faith that have gone from victim to VICTORIOUS !
They will share how they survived and what encouraged them to keep going.
Click here to receive the 21 day series  in your inbox.

Scripture: Philippians 4:13
It showed me that no matter what my circumstance or situation was, I knew that I could do ALL things through Christ which strengthens me.
Encouragement: Know that God said He will never leave you or forsake you. He is there for you know matter what you need. Trust and believe.
by: Melanie Bonita, CEO
Melanie Bonita Enterprises
Website: www.melaniebonita.com