What is the Encouragement Campaign?
It is 21 days of Hope, Inspiration & Solutions, just like the mission of our weekly radio show.
Many people don't know where to turn in the midst of their storm. We tell them to read the Bible, and that's what they need to do, but where do they go in the Bible? I can remember when I would go to the bible and it was just words. I didn't know where to go nor what story or scriptures to read. It was just "Thou, Art ,begat, Mennonites," and many other words I didn't understand nor could pronounce. ~ Nicole Cleveland, Founder of Breathe Again Magazine
For 21 days you will hear from men and women of faith that have gone from victim to VICTORIOUS !
They will share how they survived and what encouraged them to keep going.
Click here to receive the 21 day series  in your inbox.

Song: Dominion by Jason Nelson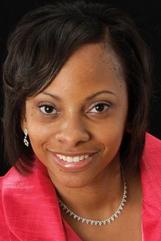 I first heard this song just a couple weeks ago when I was going through a rough time. I was overwhelmed with life. I had just lost a family member unexpectedly and was experiencing some health challenges of my own, therefore I was in a vulnerable position.
My present circumstances were not lining up with what God promised me. I believed God was going to pull me through but it appeared fear had the upper hand and I was allowing the enemy to win until I listened to this song. I had it on my ipod for months but had never listened to it. The Lord had prophetically set it up this way because He knew the exact moment of my breakthrough. The words reminded me that I had dominion over the situation, over my emotions, over the enemy. I had to declare it with my mouth and walk in the authority God had given me.
Yokes were destroyed off of me that morning and I was able to move forward in confidence once again no longer paralyzed by fear.
Encouragement:  I want to encourage someone today who feels like they have to accept the feelings of depression and defeat that have accompanied the unfortunate events and circumstances in your life. It does not have dominion over you. It does not have the power to take you out unless you give it permission. Please know that God has already declared you a winner; agree with what He has spoken. You Win!!!!
Natalie C. Flemons
Minister/Author/Mentor
Chaos to the Call
Website: www.fromthechaostothecall.com