Episode #25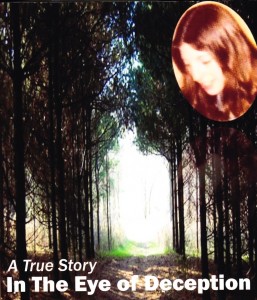 Listen as Nicole Cleveland interviews  Nikki Rosen, author of In the Eye of Deception.
Held hostage by a cult leader. Raped and addicted to drugs for over 14 years. Self Mutilation, low self esteem and a severe eating disorder are a few habits Nikki had to overcome.
In the Eye of Deception details one woman's struggle to break free from the damaging effects of child abuse, rape and addictions. It's a story filled with hope, faith, and the realization that God can be trusted to bring about complete healing and recovery.