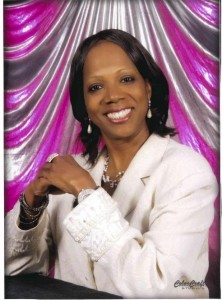 What is the Encouragement Campaign?
It is 21 days of Hope, Inspiration & Solutions, just like the mission of our weekly radio show.
Many people don't know where to turn in the midst of their storm. We tell them to read the Bible, and that's what they need to do, but where do they go in the Bible? I can remember when I would go to the bible and it was just words. I didn't know where to go nor what story or scriptures to read. It was just "Thou, Art ,begat, Mennonites," and many other words I didn't understand nor could pronounce. ~ Nicole Cleveland, Founder of Breathe Again Magazine
For 21 days you will hear from men and women of faith that have gone from victim to VICTORIOUS !
They will share how they survived and what encouraged them to keep going.
Click here to receive the 21 day series  in your inbox.

Scripture: Ecclesiastes 9:4 Anyone who is among the living has hope–even a live dog is better off than a dead lion! (NIV)
The above scripture resonates with my spirit because hope is a powerful force that has kept me clean and sober for twenty plus years. I am known for my trade mark saying "As Long As There Is Breath In Your Body, There Is Hope" and that is also the title of my signature book. When I reflect on the things that I went through and the darkness that was present in my life I see hope as light in the midst of darkness. Hope will point the way to a brighter future as long as you stick around to see what the end is going to be. Hope has tremendous power and energy to guide us through the tough times in life. Hope is what is keeping me now during these trying times of transition and uncertainty. I have to keep hope ever before me to know that tomorrow will be brighter than whatever I am facing right now. I am that "living dog" with a living testimony!
Encouragement: No matter how dark it may be in your life right now look for the light of hope to shine through. It may come in the form of a smile from a friend or loved one, it may come with the flutter of the wings of a butterfly, or it may come from a cool breeze on a hot Summer's day. Where ever it comes from just know that it is a gift from God sent to let you know that everything is going to be alright if you just keep the Faith and Hope burning bright!
by: Dr. Rosalind Y. Tompkins
Spiritual Life Coach/Pastor
Website: www.Rosalindytompkins.com