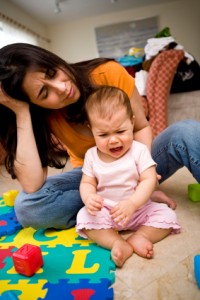 I, single parent, mother to one son age 10 am truly beginning to embrace motherhood in a way that I probably wouldn't be able to conceive had I not been walking hand in hand with Christ. After surviving multiple trips to the emergency room for nebulizer treatments, one negative phone call from a teacher at his school, dozens of evasive questions about the relationship between his father and me, I truly felt like I wasn't fully equipped for this single-parenting concept.
After many more tears, trials and tribulations, here I am still standing and loving being a single mother. I stumble, I fall, I feel inadequate and the other day I had to laugh at myself for pulling up instructions on Youtube.com to tie my son's tie for church. I truly believe that God extends His hand of grace towards the clueless and in that manner of respect I am so thankful that He hasn't revoked my parenting privileges.
You may laugh and think that I've lost all sense and sensibility but I truly have learned to allow God to lead and guide me not only through single parenting but in every aspect of my life. I believe that God's word really is my parenting manual. Sometimes it becomes critical to remind myself that God's strength is made perfect in my weakness. So when I was laid off (twice) and my car repossessed (three times), I had to learn how to proclaim that the Lord is my shepherd I shall not want and that He would provide our needs according to His riches in glory.
Then there was the time when my son caught some highly contagious, horrible stomach flu bug and was admitted in the hospital with severe dehydration, God brought to my remembrance that Jesus died for our transgressions and by His stripes we are healed. When my son comes home from school with assignments that are difficult, I encourage him to recite our memory verse "I can do all things through Christ which strengthens me".
Most recently I had to console my son after the loss of my father, his "pop-pop" and God strengthened me that I might be able to relay to him how precious in the sight of the Lord is the death of His saints. Parenting is truly a "faith walk" (we walk by faith and not by sight) so I, single parent am committed to completing my life-long journey as a mother, one title that I will embrace for a life-time.
~~~~~~~
Joy Turner
Author, Speaker, Freelance Writer, Entrepreneur and Full-time Single Mom
Visit her site at JoyTurner.net