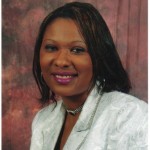 After she and her sister had not spoken for a year and half, Laleise Curtiss would have never predicted what would bring them together.
Laleise was born in Detroit, grew up in Cleveland and moved to Virginia Beach 15 years ago.  Curtiss and her sister had not spoken to each other in a year and a half and suddenly her sister found out she needed a kidney transplant.
"It was at that time, I knew this was God's doing," said Curtiss.  Hereditary medical problems from their father's side of the family is  what led to her sister needing the transplant.  She flew to Cleveland, where her mother and sister resided, to be tested as a match for her sister.  "I found out that there is only a 15% chance that siblings are even a match," said Curtiss, "The tests came back that I was a perfect match."  Curtiss continued to make several trips back and forth to the Cleveland Clinic and the surgery was performed on June 1, 2007 at the Cleveland Clinic in Cleveland, Ohio.
"Since that day, my sister and I now talk to each other every single day!" said Curtiss.  When asked what led her to the decision to donate a kidney to her sister, Curtiss said, "God, Jesus, and the Holy Spirit led me to do what I did."  Curtiss admits that she was nervous, anxious and scared about the procedure but there was one thing that kept her strong, "I purposely kept myself away from naysayers, doubters and those trying to sow fear," says Curtiss, who was focused and courageous.  "I stayed in prayer, which took all that away."
The night of the surgery while they were in their separate recovery rooms, Curtiss said her sister called her on the phone crying, "She said thank you, you saved my life, I love you and I feel so much better already." Curtiss and her sister had not even finished recovering before their bond had been renewed.  "Like I said, we went from not speaking for a year and half to now talking every single day," said Curtiss.
The procedure was harder on Curtiss than it was for her sister because the procedure is harder on the donor than the recipient.  Curtiss had to be hospitalized twice after the surgery and ended up staying in Cleveland over a month to recuperate.  "Our theme song is "Never Would Have Made It," by Marvin Sapp," said Curtiss.  Curtiss' sister gave her the CD for her birthday, and said that she would have never made it without Jesus and her.  "I know that without Jesus neither one of us would have made it," said Curtiss.
Both Curtiss and her sister are now doing very well.  "My sister is back to her old self," says Curtiss, "She finally put on some weight."  Curtiss' sister had lost so much weight that she had to pin and tie her belts around her clothes to keep them from falling off.
Curtiss admits that this experience has taught her so much and she has learned to appreciate life much more.  "I have also learned not to take the small things in life for granted that most people do, including being able to even urinate," said Curtiss, which her sister had completely could not do for months.
Curtiss, now 46 years old, is employed at Aviation Company in Moyock, North Carolina as an accountant executive for Black Pages USA and is the outgoing President of the National Council of Negro Women, Norfolk section, and will assume the role as the second vice president of the Urban League Guild of the Hampton Roads, NAACP, Virginia Beach Branch.  She is also an Advocate/Ambassador for the National Kidney Foundation of the Virginias and speaks on their behalf.
Curtiss plans to start a non-profit RLC Foundation in memory of her father who died in 2009 after bleeding to death when his dialysis catheter dislodged.  Robert L. Curtiss had been on dialysis for eight years.
"I want to spread more education and awareness regarding organ donation," said Curtiss.  Curtiss noted that live donation is quicker and better and educating the population's minority is important, especially for African-Americans. "We shy away from organ donation simply out of fear due to lack of knowledge, which is why we perish."
Written by Tiffani Addison
https://addison86.wordpress.com/