Support our mission to help minister to men and women suffering in silence. We want our listeners and readers  to know they are not alone in their struggle. Our guests and featured writers made it and you  can too! After the tears and after the pain, you too, can laugh again,love again, live again – Breathe Again!
Help us continue our work and promote your works as well.  ~ Thank you & Stay Blessed !
Do you just want to help us by sowing a seed ? Click here  ~  Thank you so much!
Are you a business owner trying to promote your business, book ,CD or ministry ?
Join other  entrepreneurs and sign up for the Breathe Again  Friendz Network today.
The friendz network is a group of  business owners that support the mission of Breathe Again Magazine.
When you join the network not only are you supporting  the works we are doing, you are promoting your business as well.
Benefits include:
Business listed in our online directory Business website  listed in our weekly newsletter Business  spotlighted on our homepage News posted in our newsletter FREE of charge ( new product,book,anniversary,discount,birthday, anniversary,events,conferences  etc ) Promoted via social networks like Twitter and Facebook Appearance on BAM – the Radio Show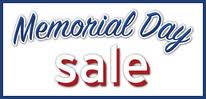 Memorial Day Promotion: Become a member today and receive you very own .30 sec radio commercial produced and  added to

Breathe Again Magazine Radio Show

in the month of June ( 4x)
 $50 Membership Fee