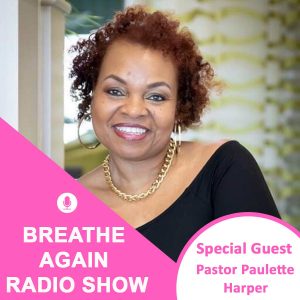 Married for twenty-three years to a Pastor, Paulette Harper's divorce was two-fold. She didn't just go through a divorce with her husband, she also divorced the congregation.
What does one do when serving in minstry together still ends in divorce?
Listen as she shares her victorious story of starting over.
Breathe Again Radio Show / Podcast is hosted by Author and Motivational Speaker, Nicole Cleveland.
Would you like to share your story of starting over after a breakup,betrayal or divorce?
Contact Nicole at nicoleconline@gmail.com or connect via Instagram – @nicoleconline