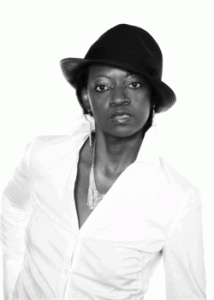 What is the Encouragement Campaign?
It is 21 days of Hope, Inspiration & Solutions, just like the mission of our weekly radio show.
Many people don't know where to turn in the midst of their storm. We tell them to read the Bible, and that's what they need to do, but where do they go in the Bible? I can remember when I would go to the bible and it was just words. I didn't know where to go nor what story or scriptures to read. It was just "Thou, Art ,begat, Mennonites," and many other words I didn't understand nor could pronounce. ~ Nicole Cleveland, Founder of Breathe Again Magazine
For 21 days you will hear from men and women of faith that have gone from victim to VICTORIOUS !
They will share how they survived and what encouraged them to keep going.
Click here to receive the 21 day series  in your inbox.

Scripture:  Jeremiah 33:3 Call unto me, and I will answer thee, and shew thee great and mighty things, which thou knowest not.
We live in times of profound change and often times we find ourselves battling spiritual warfare. Not quite sure how to overcome the unexpected things that occur in our lives. Many times I was awakened at 3:33 am and I was not sure why or what this meant. I struggled with the hour and if this had some kind of meaning for my life. I started to research many scriptures looking for an answer. Most of them did not resignate or have a clear meaning for me, until I read Jeremiah 33:3 it was most profound and illuminating. What I was searching for could only be shown to me through God, it was a emotional and spiritual rebirth. I was now free to move in the path that had been ordained for me with no fear. To God be the Glory!
Encouragement:  Today if you are in pain, confused, or standing at the crossroads, just know that you are not alone. Take some time to get alone with God, and as you search for the answers expect to be renewed by His enlightment and wisdom. Allow Him to show you mighty and great things
Francine Allen-Humphrey
CEO
Issues Concerning Women
Website:  www.issuesconcerningwomen.com