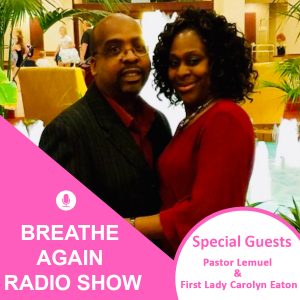 Is Your Marriage Thriving or Dying during this Pandemic?
Every day we hear reports of couples calling it quits. Husband and wives are both working from home, incomes have been lost due to COVID-19 layoffs and health disparities are at an all-time high. Marriages are faced with insurmountable pressure these days.
But not every marriage is on the verge of divorce. Many marriages are thriving.
Pastor Lemuel and First Lady Carolyn Eaton stop by the show to share tips on how your marriage can thrive and not die during this pandemic.
Listen to the entire episode!