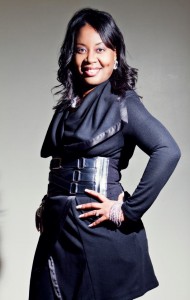 Jacqueline Clark  resides in Lynchburg, Virginia .
Her hobbies include reading, writing, watching track and field, designing and coaching.
Bio:
Pastor Jacqueline Clark dedicated her life to the Lord at the age of 21. This began a fervent relationship that would be evident to all who would come in contact with her. Through prayer, study, spiritual initiatives and cultivation by way of spiritual mentors in her life, her teaching and serving skills were honed and matured. Pastor Jacqueline is currently studying to obtain her degree in Psychology and Life Coaching to further enhance her skillset in mentoring women from all walks of life.
Alongside her husband, Pastor R. Kelso Clark; she is active in the vision of Kingdom Power Worship Center; "Making Kingdom Living a Reality".
Pastor Jacqueline is the mother of three children; son Royale and two daughters Majesti and Honor-Riajah and is a true spiritual mother to the family of Kingdom Power Worship Center. She advocates excellence in family, ministry, education, relationships and business entrepreneurship in their lives.
Her favorite pass ons are her 4 A's which are ACKNOWLEDGE what God says about you, AGREE with it, ACCEPT it in your heart and APPLY it to your life.
Business Info:
W.O.W.W. (Women of Wisdom Worldwide) is a women's empowerment agency. Our vision is to be an influential force in revealing and releasing the "wow" in every woman according to Psalm 139:14 ( each of us are reverently and wonderfully made. We are available for conferences, workshops, seminars, life coaching sessions and business marketing (The "Ignite Your Icon" affiliate of W.O.W.W.) (emphasis on jingles and trade name creation)
Who do you want to connect with?
Men and women with vision to expand the Kingdom of God beyond normal church borders. Want to connect to those willing to launch into the world marketplace and harvest what belongs to God's people
Visit here site – www.pogdcmi.org