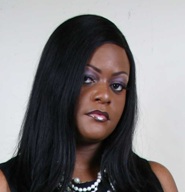 Victoria resides in Atlanta, GA.
Her hobbies include Writing, Singing, Shopping, and Social Media.
Bio:
Your Thoughts, LLC is a Professional Writing, Personal Assistant, and Virtual Administrative Assisting Company. We cater to all of your writing needs which include: business plans, proposal writing, dissertation editing/review, resume and cover letter writing, official and unofficial correspondence, book/ghostwriting, and so much more! Our writing services have no limits for the business professional or student that seeks our services.
Your Thoughts, LLC supports CEOs, CFOs, small and large businesses, and individuals who have a demanding schedule, countless calls, and an arduous work load that need a reliable personal assistant or virtual assistant to keep things organized and moving in the direction of stability, success, and growth. We also maintain all social media components for you to make sure that your brand is constantly visible to populations that support Facebook, LinkedIn, Twitter, and other prominent networking sites. Our personal assistants travel to assist all clients and to have face-to-face and hands-on interaction while our virtual administrative assistants use the most up-to-date technology to keep all clients ahead of schedule.
About her Business:
Your Thoughts, LLC is waiting on you to let go and allow us to take your dreams, plans, and visions to the next level! We will take care of you and your brand!
She wants to connect with anyone that is willing to allow her to add value to them in exchange for the same.
Visit her site here.