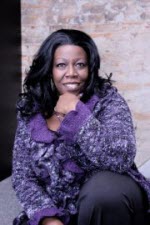 What is the Encouragement Campaign?
It is 21 days of Hope, Inspiration & Solutions, just like the mission of our weekly radio show.
Many people don't know where to turn in the midst of their storm. We tell them to read the Bible, and that's what they need to do, but where do they go in the Bible? I can remember when I would go to the bible and it was just words. I didn't know where to go nor what story or scriptures to read. It was just "Thou, Art ,begat, Mennonites," and many other words I didn't understand nor could pronounce. ~ Nicole Cleveland, Founder of Breathe Again Magazine
For 21 days you will hear from men and women of faith that have gone from victim to VICTORIOUS !
They will share how they survived and what encouraged them to keep going.
Click here to receive the 21 day series  in your inbox.

Scripture: Ephesians 3:20, "Oh How I Love Jesus"
When you start the journey of establishing what the Lord has given you to do, you learn that obedience brings blessings. You know how we always read Deuteronomy 28, wherein it states that the blessings of the Lord will overtake us, but what about experiencing it… and not just being overtaken, exceeding abundantly. The scripture says, " Now until Him WHO IS ABLE…" – sometimes, admittedly we forget that HE IS ABLE! Then when you discover, accept have that epiphany moment of God-reality, and think back about everything He already has done, you have to know He loves you and I start to sing, "Oh, how I love Jesus… BECAUSE HE FIRST LOVED ME!"
He loves us, in spite of ourselves – even in our moment of SELF-destruction… he saved us; sometimes, over and over. When people throw you away, He loves us. When there's more month than money, He loves us. He continuously shows us every day, just by allowing us another chance to make a difference in the Kingdom.
Encouragement: We have to realize, it is all about the Kingdom… "What can I do today for the Kingdom?" But it's so important that you take the first step, so "Your Destiny awaits you… LET'S GET IT!"
by: Minister Celeste E. Tolliver-Kelley
Co-Founder & Director
The SISTAHS Ministry International
Website:  www.TheSISTAHSMinistry.com