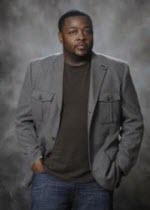 What is the Encouragement Campaign?
It is 21 days of Hope, Inspiration & Solutions, just like the mission of our weekly radio show.
Many people don't know where to turn in the midst of their storm. We tell them to read the Bible, and that's what they need to do, but where do they go in the Bible? I can remember when I would go to the bible and it was just words. I didn't know where to go nor what story or scriptures to read. It was just "Thou, Art ,begat, Mennonites," and many other words I didn't understand nor could pronounce. ~ Nicole Cleveland, Founder of Breathe Again Magazine
For 21 days you will hear from men and women of faith that have gone from victim to VICTORIOUS !
They will share how they survived and what encouraged them to keep going.
Click here to receive the 21 day series  in your inbox.

Scripture: Genesis 1:26-27
Then God said, "Let us make mankind in our image, in our likeness, so that they may rule over the fish in the sea and the birds in the sky, over the livestock and all the wild animals,and over all the creatures that move along the ground."So God created mankind in his own image, in the image of God he created them; male and female he created them"  
This scripture speaks volumes in regards to my purpose and destiny. When one understands God has given them dominion over everything in the earth they become unstoppable. It is important to note that you are a solution to a problem in the earth.
Encouragement:  Doesn't matter how long you have had a problem, when the solution(Jesus Christ) comes your way. You will never be able to master your problems until you have failed at becoming a victim of them. Godly dominion has been given to you before you were born into a problem!
Oliver T. Reid
Prophet / Pastor / Author
OTR Ministries International
Website:  www.otrministries.com