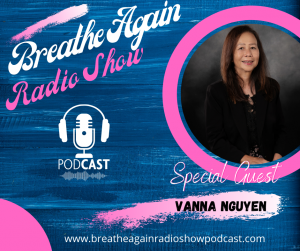 Vanna Nguyen had big dreams for her 18 year old daughter.
Queena was a high school senior, with a full scholarship to college. She worked, volunteered with hospice patients and was a joy to be around. That all changed the night she went to return books to the Bloomingdale library.
That's the night everything changed.
Queena was viciously raped, beaten and left for dead.
Listen as I chat with Vanna, Queena's mother about survival and how it runs in their family.
In 1982, an 18-year-old Vietnamese girl named Vanna escaped communist oppression in her homeland; sailing in a rickety boat and braving violent pirate attacks to get to America.
Listen to the entire Episode!