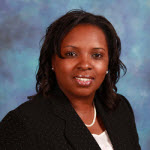 What is the Encouragement Campaign?
It is 21 days of Hope, Inspiration & Solutions, just like the mission of our weekly radio show.
Many people don't know where to turn in the midst of their storm. We tell them to read the Bible, and that's what they need to do, but where do they go in the Bible? I can remember when I would go to the bible and it was just words. I didn't know where to go nor what story or scriptures to read. It was just "Thou, Art ,begat, Mennonites," and many other words I didn't understand nor could pronounce. ~ Nicole Cleveland, Founder of Breathe Again Magazine
For 21 days you will hear from men and women of faith that have gone from victim to VICTORIOUS !
They will share how they survived and what encouraged them to keep going.
Click here to receive the 21 day series  in your inbox.

Scripture:Isaiah 61:7;  For your shame ye shall have double; and for confusion they shall rejoice in their portion: therefore in their land they shall possess the double: everlasting joy shall be unto them.
When my husband and I decided to rebuild our marriage, there was so much embarrassment and shame because of the child that was conceived from the affair. This child would have to be part of our family. Was it fair? Nope, but I knew what I signed up for.  Everywhere we went, the same questions would arise. " How old is he?", "I don't remember you getting pregnant right after your baby girl?" "he looks just like his dad"
Child support was coming directly from our household, causing so many of our household items to fall behind. I can remember reading the word one day and the words jumped off the pages to me.  "For your shame, ye shall have double" It was for me, I just knew it.
I would read this scripture almost every day to remind me that he would give me double for my shame. And he did just that. I received a promotion, plus a significant salary increase not too long after.
God honors his word.
Encouragement: I want you to know that you WILL make it. Not can, might or maybe but you will make it. Hold your head up and walk proud. You are a gift created by our creator. The creator of all things and he doesn't make mistakes. Cry, yell and scream if you must, but once you are done, make sure to LIVE AGAIN- DREAM AGAIN – BREATHE AGAIN. I Love You!
Nicole Cleveland
Author / Motivational Speaker/ Radio Host
Breathe Again Magazine
Websites:  www.breatheagainradioshowpodcast.com | www.nicoleconline.com