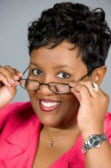 What is the Encouragement Campaign?
It is 21 days of Hope, Inspiration & Solutions, just like the mission of our weekly radio show.
Many people don't know where to turn in the midst of their storm. We tell them to read the Bible, and that's what they need to do, but where do they go in the Bible? I can remember when I would go to the bible and it was just words. I didn't know where to go nor what story or scriptures to read. It was just "Thou, Art ,begat, Mennonites," and many other words I didn't understand nor could pronounce. ~ Nicole Cleveland, Founder of Breathe Again Magazine
For 21 days you will hear from men and women of faith that have gone from victim to VICTORIOUS !
They will share how they survived and what encouraged them to keep going.
Click here to receive the 21 day series  in your inbox.

Scripture:  Warning Against Falling Away – Hebrews 5:11-14
We have much to say about this, but it is hard to make it clear to you because you no longer try to understand.  In fact, though by this time you ought to be teachers, you need someone to teach you the elementary truths of God's word all over again. You need milk, not solid food!  Anyone who lives on milk, being still an infant, is not acquainted with the teaching about righteousness. But solid food is for the mature, who by constant use have trained themselves to distinguish good from evil.
This is one of the scriptures that rings in my spirit quite often.  From the very beginning of my journey with Christ, I've never wanted to "play with this."  I asked God to make His word clear to me according to what He desired for "me" to know about His Word.  God's Word is above everything in my life, in other words, I can't fix it to satisfy a situation, I can't use it to manipulate my way out of anything, I can't justify a situation to make it "sound" good.  It is… God's Word, His instructions to live a purposed assigned life before Him.
In summary, I read God's Word for instruction, even when it slaps me in my face!  Even when it's my spanking so to speak, even when He lets me know, "I see you."  When He knows that we know, that He knows we know… this scripture reminds me that nothing is unknown to Him or us when He answers our prayers of cry.  When we're in the middle of a storm, He hears our pleas and when we know better, because we've read and studied His word, there is no excuse — only the one we choose.  I share this with you to let you know… sometimes it's not okay to tuck and run, why?  Because God knows He's equipped us with His Word and the constant intercession by the Holy Spirit.
Encouragement:  When my husband, my best friend and the man I loved to life, passed away, God's Word "kept" me.  When you seek the truth, He is faithful to show up! When you study to show yourself approved, rightly dividing the Word of truth (ref: 2 Tim 2:15), God will provide revelation knowledge for a complete understanding of His word according to YOUR situation.  Walk in confidence and constantly declare the Word of God over your life and your family and watch God's promises show up specifically for you.  Remain in faith that, "so is my word that goes out from my mouth: It will not return to me empty, but will accomplish what I desire and achieve the purpose for which I sent it." Isaiah 55:11
Regina Baker, Author
"How to Let Go and Let God"