"An everyday companion to help navigate through this highway called life."
SPIRITUAL GPS GOD PROMISED SOLUTIONS by Oliver Reid is a reminder that God is in control. It doesn't matter how long it takes to get to your destination, just stay on the road, declares the author.
Apostle Oliver Reid wrote this book for those that are weary in well doing. For those that want to change course and give up. What you see in reality is very different from what God has promised you.
Just as rush hour traffic causes us to sit at a standstill, life will do the same. You can't rush GREATNESS or your destiny. We must wait on the proper time.
After reading this book you will understand that we have an internal GPS, which is the Holy Spirit and Delayed never was intended to mean Denied. Use the routes and affirmations in this book to help guide you each day along your journey.
 YOUR PURPOSE IS LIKE A CAR DRIVEN ON THE ROAD OF DESTINY. REMEMBER NOT TO PULL OVER BECAUSE OF CONSTANT DELAYS. DELAYS CAN'T DESTROY YOUR PURPOSE!" ~APOSTLE OLIVER T. REID
 There is an expected end to the traffic jams, accidents, recalculations and standstills in your life.  Author, Oliver Reid wants you to know that God has created each of us, as a solution.
Are you ready to be the solution to your very own problem?
Pick up Spiritual GPS (GOD PROMISED SOLUTIONS): DAILY QUOTES TO NAVIGATE THROUGH LIFE'S HIGHWAY Volume 1
today!
Reviewed By Nicole Cleveland Founder of Breathe Again Magazine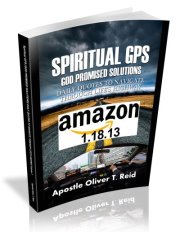 About the Book
Spiritual GPS is dedicated to the masses that found themselves paralyzed at life's intersections and crossroads. This book is committed to those who are in desperate need for God's direction each and every day of your life. To the one that has lost their way this book is devoted to you. To the one that can't see God's promises because of life's obstructions this book is designed with you in mind.
If you have ever faced a problem that appeared to be bigger than the solution this book is handcrafted by God for you. If you have endeavored to hear the simple words you can this book is for you.
Spiritual GPS is tailored to people of diverse backgrounds and experiences. This book caters to individuals who dare to dream and live on the cutting edge of their next level. Spiritual GPS is focused on allowing you to concentrate on godly solutions instead of the equations.
Excerpt
Spiritual GPS (GOD PROMISED SOLUTIONS)
Just like our daily commutes life's highway is filled with winding turns, unexpected delays, breakdowns, and unfortunately accidents. We can start off in our minds envisioning a well thought out plan to get us to our desired destination only to later find that road is closed or under construction. Oftentimes our fondestshortcuts lead us into major traffic. It is a proven fact that we map out our lives by identifying the familiar streets marking the crossroads that we are accustom to. You may be asking where I'm
going with this and all I can say is stay along for the ride and keep your mental, emotional, and spiritual seat-belts fastened.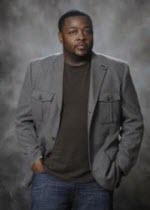 About the Author
Apostle Oliver T. Reid, called into the ministry in his youth, is a powerfully anointed and dynamic man of God.  Known to be a remnant preacher and a testament to these times, Apostle Reid flows with a global prophetic mandate with God's signs and wonders following.  A man of many gifts and talents, he walks in the office of Pastor, Prophet, Evangelist and Teacher, and most affectionately knows him as "Apostle."  As a trailblazer, stalwart, and international apostle Reid has a passion to see the body restored, sinner's saved, and broken hearts mended.
A native of Charlotte, North Carolina, Apostle Reid is happily married to Miatta Reid and a proud father. He is a graduate of Winston Salem State University with a BA/BS degree in History and Sociology. Apostle Reid obtained a Bachelors as well as a Master's Degree in Theology from Life Christian University. He is presently in pursuit of his Doctor of Ministry in Theology degree from Life Christian University.
Purchase the Book
Spiritual GPS (GOD PROMISED SOLUTIONS): DAILY QUOTES TO NAVIGATE THROUGH LIFE'S HIGHWAY Volume 1