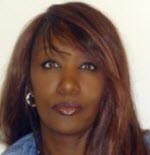 What is the Encouragement Campaign?
It is 21 days of Hope, Inspiration & Solutions, just like the mission of our weekly radio show.
Many people don't know where to turn in the midst of their storm. We tell them to read the Bible, and that's what they need to do, but where do they go in the Bible? I can remember when I would go to the bible and it was just words. I didn't know where to go nor what story or scriptures to read. It was just "Thou, Art ,begat, Mennonites," and many other words I didn't understand nor could pronounce. ~ Nicole Cleveland, Founder of Breathe Again Magazine
For 21 days you will hear from men and women of faith that have gone from victim to VICTORIOUS !
They will share how they survived and what encouraged them to keep going.
Click here to receive the 21 day series  in your inbox.

Scripture:  Genesis 1:1a "In the beginning God created…"
Those 5 words found at the very beginning of the Bible provided me so much hope. It says so much. I am comforted in knowing first and foremost that God is and was there in the beginning. I lived through so much. Including: the loss of my grandfather, being hit by a car, 3 rapes, years of domestic violence, an at times emotionally abusive father, the loss of my father on my birthday in 2005, a serious car accident resulting in a broken vertebrae and a spinal cord injury followed by another car accident, and being a single mother of 2 sons (one of which is chronically ill). That was not all I went through either. But, in every moment I found comfort in knowing God was there from the very beginning. Never alone, I did not have to wait for God to "show up." I did not need to ask Him to "enter the situation.' He was there from the beginning.
While God was there, He was not just standing around doing nothing. He was not watching me suffer. God, instead, is standing in the midst creating. When others saw nothing…God created! When others defined me as nothing…God created! When I thought all there was in life was darkness and despair…God created light, hope, power, comfort, refreshing, filling, and so on. God not only created me, He created what I need to survive and subsequently survive survival. For every need, want, and desire…God is constantly creating…from the very beginning.
Encouragement:  Do not become crippled by discouragement over what you feel (loneliness and emptiness), see (darkness and difficulty), or hear (negativity or silence). God is there, and will always be there creating what you need when you need it. He does not create based on what you or others see; God creates based on the purpose He had for your
life when He created YOU. "You are no longer a product of your past; you are a facilitator of your future!" God created a future for you!
By:  Tonisha M. Pinckney
Criminologist/Victimologist, Sexual Assault – Domestic Violence – Mental Health – Social Justice Advocate, Certified Fraud Examiner, Certified Forensic Financial Analyst specializing in Forensic Accounting and Investigative Methodology, Speaker, Author
Founder of I AM MORE, LLC and I AM MORE Institute for Excellence & Social Responsibility, Inc.
Websites:  www.iammoreonline.com – www.iammoreinstitute.org – www.facebook.com/IAMMORE
Tonisha, who is completing her doctorate in criminal justice and criminology, is on the Speakers Bureau of RAINN and teaches Intimate Partner Violence at the University of Massachusetts