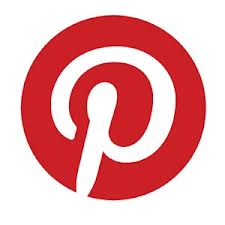 10 Tips for Pinterest Success by Terri Seymour
What is Pinterest? You guessed it. It is another social networking site that is exploding in popularity. Social networking sites are a dime a dozen but not all of them are worth the time and effort. So, when one comes along that looks promising and alive with potential, we need to get involved.
Pinterest uses a unique idea for the basis of their networking. Your page will be in the format of a push pin bulletin board. You can pin videos, images, photos, etc., to your pinboard and share it with your followers. Pinterest allows you to be creative in your pins and have a lot of fun with it.
If you are unfamiliar with Pinterest, below are ten tips to help you get started on your way to Pinterest success:
1. Connect with Twitter – You want to connect your Pinterest account with your Twitter account email. This will allow you to cross post with your Twitter account. You could connect it with Facebook but you would have to use your personal page account.
2. Complete Profile – Be sure to fill out your profile completely. They will ask if you want to make your profile invisible to the search engines. Be sure to choose "No". You want the search engines to find you.
3. Follow Popular Users – When you follow someone, most of the time they will follow you back so it is important to get some of the most popular pinners linked to you. This will put your account in front of more people.
4. Neat and Simple – Keep your board, neat, clean and professional. You don't want it to look like a cluttered mess. Pinterest is visual so you have to make your board appealing to the eye.
5. Relevant Keywords – Be sure to fill your pin descriptions with relevant keywords. Keep your descriptions brief, not long and drawn out but use as many keywords as possible.
6. Use Your Social Accounts – Be sure to put your Pinterest info on your Facebook, Twitter, etc., pages. Take advantage of these sites to guide people to your Pinterest account and stir up more interest.
7. Use Pinterest Buttons – The "Pin-It" button can easily be installed in your browser. Then you can easily pin images and info from other sites to your pinboard. There is also a "Pin-It" button you can use to invite people to pin images from your site to their pinboard. You can also add a "Follow Me on Pinterest" button to your blog and social pages to get more people to your Pinterest board.
8. Share Other People's Images – You can use your board to share other interesting content with your followers, thus encouraging people to share your content. Try to use images and content that complement your content.
9. Pin More than Your Products – Don't limit your pinning to pictures of your products. Pin tidbits of helpful information, tips, ideas and more. Stick to your topic of business but offer a wide variety of content. By offering answers and information you will attract more followers to your board.
10. Add Some Fun – Even though you are using your pinboard for business, it doesn't mean you cannot add some fun and humor. Brighten someone's day with a cheerful or inspirational quote or some good news. Be creative and make your board fun and interesting but never pin anything offensive or inappropriate.
Pinterest is a little different than the other social sites and is growing at a phenomenal rate. Be sure to hop on over there and see what the buzz is about. Sign up now and get your board up for all to see. It could do wonders for your online and/or offline business!
About the Author:
Don't be one of the 95% of people who fail at their online business. Terri Seymour can help you make money online. Find out how to increase your traffic and sales with her popular "How to Build Your Online Business" ebook for FREE at: ==> https://www.SeymourProducts.com
Article Source: WAHM Articles