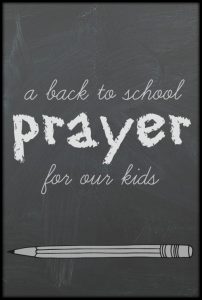 Lord I acknowledge you whole heartedly as the source and strength of my life and the life of my child(ren). As the primary caretaker and provider in my home I lean to you for strength and continued blessings over my family, home, finances and health.
Although not your perfect will for the family unit, I realize through your very word that there is no condemnation in Christ and that as a single parent I too am heir to your blessings and kingdom benefits that include; peace that passes understanding, abundant living, unspeakable joy, prosperity, success. I acknowledge any shortcomings, weaknesses and inadequacies and replace them with your omnipotent power believing that I can do all things through Christ which strengthens me.
During times when the homework appears to be difficult, the tuition bill appears to be overwhelming or even when awkward questions arise pertaining to the other parent, I will look towards the hills from whence comes my help because my help comes from the Lord.
Assuredly there will be moments of weakness, perhaps even remorse and regret about past circumstances but this one thing I do, forgetting those things which are behind and reaching forth unto those things which are before.
As we enter into a new season of learning and growing, academically and spiritually, I embrace this opportunity to hear your voice and to move forward. I acknowledge your presence and your faithfulness in keeping your word. Even thru layoffs, illness, domestic violence, transitions, divorce and any temporary setback in the form of adversity, you have never and will never leave me nor forsake me.
Lord, please keep the minds of all of the students in my household focused and fertilized for learning that we might achieve great academic success. Thank you for all that you have done, are doing and will do and it is in Jesus' name that I pray and give thanks. Amen.
Joy Turner is the Author of "Content…Right Where I Am". Visit her website at www.joyturner.com