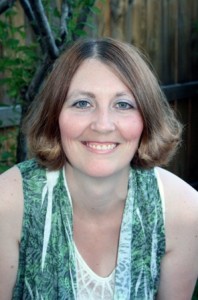 What is the Encouragement Campaign?
It is 21 days of Hope, Inspiration & Solutions, just like the mission of our weekly radio show.
Many people don't know where to turn in the midst of their storm. We tell them to read the Bible, and that's what they need to do, but where do they go in the Bible? I can remember when I would go to the bible and it was just words. I didn't know where to go nor what story or scriptures to read. It was just "Thou, Art ,begat, Mennonites," and many other words I didn't understand nor could pronounce. ~ Nicole Cleveland, Founder of Breathe Again Magazine
For 21 days you will hear from men and women of faith that have gone from victim to VICTORIOUS !
They will share how they survived and what encouraged them to keep going.
Click here to receive the 21 day series  in your inbox.

Scripture: Mark 11:24 – For this reason I am telling you, whatever you ask for in prayer, believe (trust and be confident) that it is granted to you, and you will [get it]. AMP
So many times I have thought that the things I ask for were too small for God to handle. Things like the money to have my hair and nails done or something much larger, like the money to pay for a new vehicle.
There have been many times where I thought to myself, " I'm only one person in this gigantic world. How is it possible for God to see my needs and wants and help me to get them?"  For the longest time I thought to myself I won't have them because it's just not possible.
Then a few weeks ago I was in church and our associate pastor was giving us our thought for the week and this is the verse she shared with us. She told a story about how she was first starting in real state and her husband was working a job that didn't pay much. She wasn't sure how they were going to make ends meet each month. So each week she would pray for enough money to cover the bills. It wasn't until a few months had gone by that this verse was placed in front of her and she realized why it was happening. She knew all along it was God, but she didn't know why until she read Mark 11:24.
Since then that verse has helped me in so many ways including the money to pay for a new vehicle and to cover the taxes and plates. I stopped being afraid to ask and I've prayed for whatever my needs are and God has given them to me. It's a true blessing.
Encouragement:  If you're suffering or hurting for some reason, read Mark 11:24 and know that you can ask God for anything. It doesn't matter if you need a way to get out of your current job or to get out of a relationship that's hurting you, when you trust this verse, it will happen.
by: Corrie Petersen
Owner
Virtual Freedom 4 You
Website: www.virtualfreedom4you.com