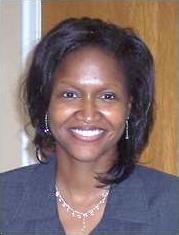 Nutritional Products by Ardyss Life
New Jersey/New York Area
www.ardysslife.com/healthyyou
Dorothy resides in New Jersey
Her hobbies include worshipping the Lord and spending time in His presence; Reading Life Changing Books; Visiting new places and countries; Eating different cultural foods; Learning about Bonsai; Dancing
She joined the Friendz Network because as women, we need to see each other as sisters and we have so much to share. We need to empower and build each other up. We need to know that as one of us progresses we all progress! I will be able to do this in the Friendz network!
Dorothy Thompson-Wilkes, is a woman who is always striving to achieve her dreams regardless of obstacles. God is at the head and center of her life and she can do nothing without Him. The third daughter of missionary parents, she learned the importance of accepting differences and using them as stepping stones to benefit others. She is an entrepreneur who loves education. She is a co-business owner of over three different enterprises in the areas of Health & Wellness, Non-Profit Management & Resource Development and Real Estate Investing. She has lived in Australia, Trinidad and Jamaica and visited Spain, the Canary Islands, and New Zealand.
After seeing her Dad suffer from renal failure, diabetes, hypertension, strokes, congestive heart failure; and amputations. Dorothy investigated the impact of prescription medications. She learned from many trusted sources ("What Your Doctor Doesn't Know About Nutritional Health could be killing You") that medication only removes the symptoms not cure the disease. He died September 2008. Her passion to have people become healthy is the driving force for her Health & Wellness products through Ardyss International.
Seeing the lives of men and women change is important.
Through the nutritional Products alone she has seen diabetes, hypertension, high cholesterol, arthritis dramatically decreased with medical doctors decreasing dosage! The reshaping garments have brought women and men down 2-3 dress sizes in 10 minutes without diet, surgery, exercise or pills! She has personally gone from a size 8 to a size 4 in three months…wearing the garment and using her nutritional products.
She wants to connect with anyone with a dream to prosper and be healthy which include business owners, Stay-at-home Moms/Dads, and Churches. Everyone who desires to be a part of the recession-proof wellness industry!