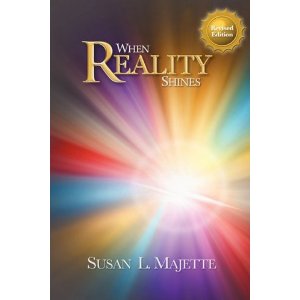 Author Susan Majette irradiates her readers to the power and completeness of connecting with ones' essence.  She takes us to the era of her life when she became aware of, "Something Higher," than herself.  With humble candor, Ms. Majette overpoweringly gives us an intense look into a health clash, which provides an almost tangible experience and warning for readers to appreciate the "simplicity" of having normal functioning body parts.
Not too long after graduating from College, Susan Majette was diagnosed with Systemic Lupus Erythematosus and her road to the awareness of herself & God had begun.  She says, "The things I had been striving for and living for most of my life suddenly had no place in the ever-present struggle that I now found myself…The only thing I knew for sure was that I needed more knowledge and wisdom to deal with it." (TRIED AND TRUE p. 61)
The section, "CONTRAST AND CANDOR," reminds me of the biblical account about the healing at the pool in John 5:1-10.  Jesus asked an invalid man if he wanted to get well.  The man gave an excuse of why he couldn't make it to the pool to be healed, Jesus then commanded him to pick up his mat and walk; AND HE WAS HEALED!  Susan intimately shares details of the day God asked her if she wanted to be well.
"WHEN REALITY SHINES," authored by Susan Majette, is the ideal testimony of what faith looks like.
Reviewed by:
Larie of My Heart Speaks…™ & Resident Book Reviewer for Breathe Again Magazine